Monthly Archives:
March 2017
It just so happens that as Congress considers dismantling Medicaid as we know it – as well as an end to the law that requires health insurers to cover people with pre-existing conditions – I am preparing to explore the theme of "Good News for the Poor" with my seminary ethics class. One of the things I do with my students is to walk through the New Testament to show them just how continuously and emphatically Christ and the apostles call Christians to take responsibility for the poor. Care for the poor is so central to the kingdom and its justice that it became the basis for an entire office of the church: the diaconate.
I also point my students to the history of theological reflection on poverty in the Christian tradition. In particular, we discuss the general Christian consensus that God gave the earth and its resources to human beings in common and that property rights are always subject to the rights of all human beings to the basic resources necessary for life.
Thus the church father Ambrose argued that the possessions of the church belong to the poor. Thomas Aquinas argued that it is not theft when a starving person takes what she needs from a rich person because every person has a right to have her basic needs met. And John Calvin argued that those who do not share with the poor when they are in need are guilty of theft – and potentially of murder. Basic provisions are not owed to the poor as a matter of charity but as a matter of justice. Indeed, Calvin regularly stated that the poor have a "right" to such resources.
That's why Calvin took the work of Geneva's General Hospital so seriously. He believed it was the responsibility of government to provide funds for poor relief and medical care, and that it was the responsibility of the church to care for the poor through the diaconate.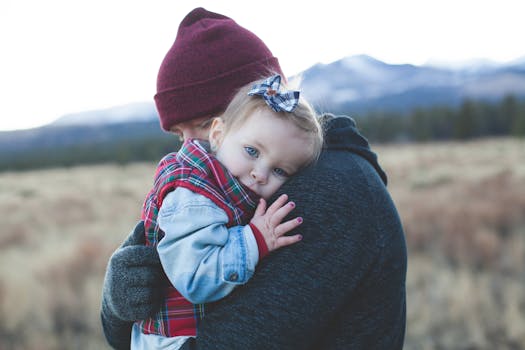 I've written a fair bit on Calvin's views of poor relief, here on my blog (including on Calvin's view of the distinct responsibility of government with respect to the poor), for the Gospel Coalition, and for the Calvin Theological Journal.
I realize that Christians differ on just how it is that government should most effectively secure justice for the poor – whether with respect to poverty in general or health care in particular. Neither the church nor its clergy have any authority – let alone expertise – to dictate health care policy to the state. But where I think Christians ought not disagree is that we owe the poor their rights – to basic sustenance and to basic health care – as a matter of justice.
That's why, for instance, the catechisms of the Reformation (Heidelberg, Westminster) declare that the commandments You shall not murder and You shall not steal require us to care for the needs of the poor. To put it in classic theological terms, it is a requirement of the moral law of God. It is part of the natural law written on our hearts as image-bearers. We are, scripture teaches us, our brothers' keepers.
If we believe that failing to secure the poor their rights constitutes theft – or even murder – then it goes without saying that it is well within the responsibility of government to protect the poor from such injustice. Indeed, if government can be best evaluated based on how well it protects the poor from injustice – as Calvin thought – than how proposed health laws will affect the poor should be the primary concern of legislators and citizens alike.
Whatever conclusions we come to with respect to particular policy approaches (and we should be humble here), we should be agreed that health care for the poor is not merely a matter of charity. It is a matter of justice. Our representatives should know that this is where the Christian tradition stands.
The gospel always leads to righteousness. Grace always leads to life. Having been reconciled to God by Jesus' death, we are enabled to practice love, justice, mercy and peace through the indestructible power of his life.
Grace that fails to produce such righteousness is what Dietrich Bonhoeffer called "cheap grace." It rests on the illusion that grace involves endless affirmation and endless forgiveness. It conflates salvation with justification, the gospel with the forgiveness of sins. It seems loving to us, but it expresses the easy kind of love that costs us nothing. It proclaims the comfort of the gospel but robs it of its power to give life.
Christians often counter the danger of cheap grace by emphasizing that, having been saved through Christ, we are now called to demonstrate our gratitude to God by obeying his law. Yet emphasizing a return to the law merely distorts our understanding of the Christian life. It tempts us to view our practice of righteousness merely as a response to the gospel, rather than as the working of the gospel itself in our lives. It turns the practice of righteousness into a burden, an endless debt of gratitude that we can never possibly repay.
Just as dangerous, emphasizing a return to the law inevitably leads us to associate Christian discipleship with judgment and fear rather than with liberty and life. Confusing the call to righteousness with the demands of the law, we once again come face to face with its pronouncement of death. We become ashamed of our inevitable failures before one another. We bristle against those who would seek to keep us accountable. We resist the rigor of discipleship because we fear that it will rob us of the peace of God's grace.
In these ways we lose sight of power of grace. We forget that by walking in the power of the Spirit, as hard and difficult as it is, we are walking the path of "life to the full" (John 10:10). We forget that while the way of sin and injustice is the way of slavery and death – even now, even during this life – the way of the Spirit is the way of liberty and life – even now, even this side of Christ's return.
In short, we lose sight of just how much we are missing when we ignore the gospel's active power to change and heal us, and so cease spurring one another to pursue the fullness of life in Christ with every fiber of our being.
The apostle Paul felt a tremendous burden to communicate this truth about the life-giving power of the gospel. Christ has not merely justified us by saving us from the wrath of God, he insisted. Rather, he has given us the gift of righteousness in order that we might "reign in life" (Romans 5:17). God raised Jesus from the dead in order that "we too may live a new life," even now, even this side of the resurrection (6:4).
"Shall we sin because we are not under the law but under grace?" (6:15) That is the temptation of cheap grace. It is the call always to affirm a person, regardless of how miserable she might be in her way of life. It is a curtailed gospel, a gospel robbed of the power to grant life. It is well-intentioned, to be sure. It balks at calling a person to walk the hard path of discipleship because it fears that such a call will be heard as one of judgment and death.
And yet, Paul shows us, what calls us to the hard path of discipleship is not the law, but grace. It is not death, but life. After all, no benefit accrues to a person who continues to live in slavery to sin and its desires. "What benefit did you reap at that time from the things you are now ashamed of? Those things result in death!" (6:21) Or as he puts it later, "The mind governed by the flesh is death" (8:6).
What struggling Christians desperately need to hear is not merely that God affirms them, regardless of their sin. What struggling Christians desperately need to hear is that God empowers them toward life in the Spirit. They need to know that the church will bear their burden with them as they walk this path.
There are far too many people in the church who "have a form of godliness but deny its power" (2 Timothy 3:5). There are far too many who through their teaching "pervert the grace of our God into a license for immorality" (Jude 4). We need to recover our confidence in the gospel's truth that "if Christ is in you, then even though your body is subject to death because of sin, the Spirit gives life because of righteousness" (8:6, 9-10).
To be sure, we welcome all who confess their sins in a spirit of repentance, no matter what the sin. We celebrate the power of forgiveness even when it has already been granted seventy-times-seven (Matthew 18). We never give up on anyone.
But we remain the body of those who confess that "the Spirit God gave us does not make us timid, but gives us power, love and self-discipline" (2 Timothy 1:7). At its core, our faith is in one whose life was so powerful that not even death could contain it. The good news is not only that we have been forgiven. It is that we are being changed.
And so, as sinful we remain, as much as we have to confess our sins and repent again every week, even every day, we do so in a spirit of hope. As much as the Christian life is inevitably a life of suffering and self-denial, we take up our cross and follow our Lord because his is the way of life. As Paul put it,
"The Spirit you received does not make you slaves, so that you live in fear again; rather, … the Spirit testifies with our spirit that we are God's children. Now if we are children, then we are heirs … if indeed we share in his sufferings in order that we may also share in his glory" (8:14-17).